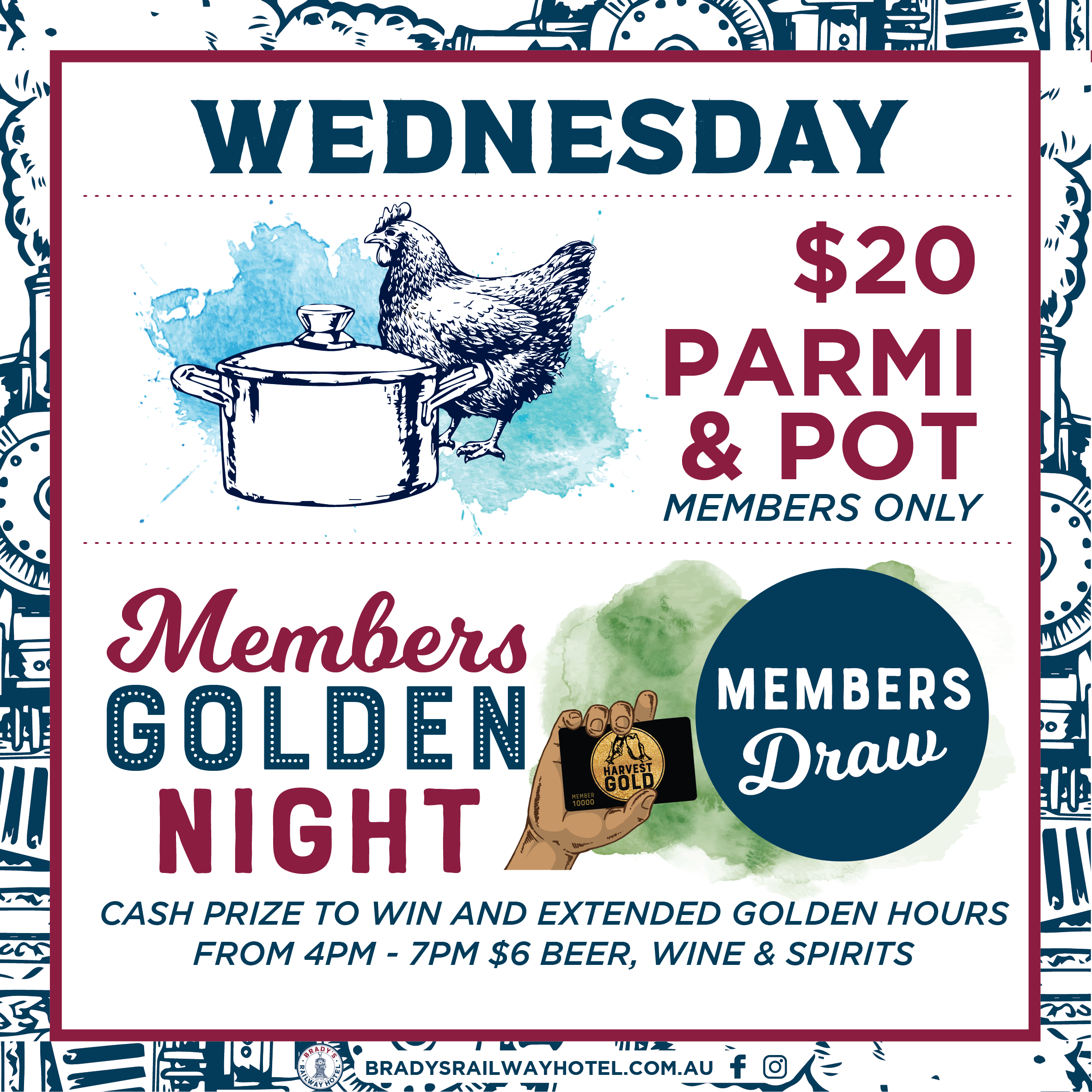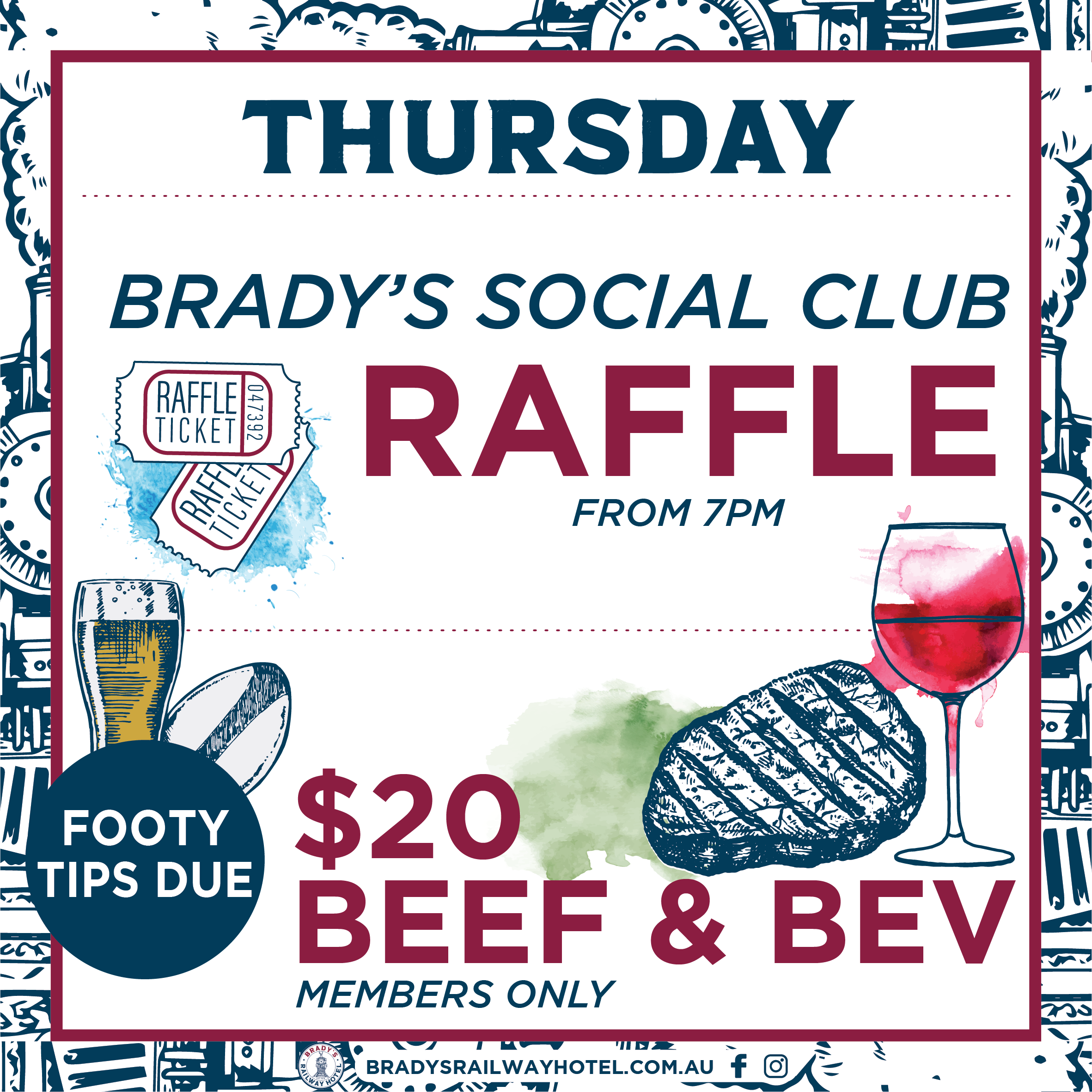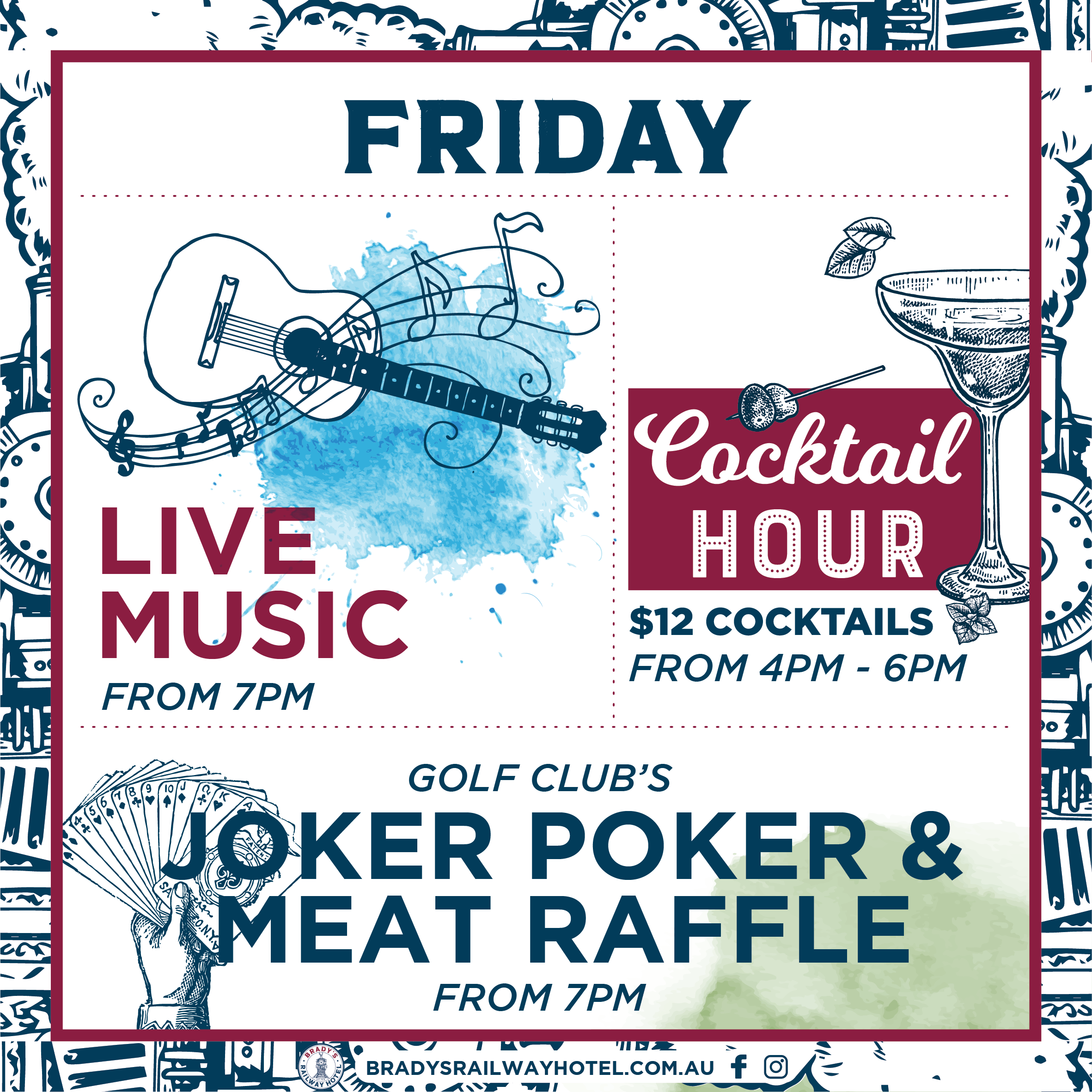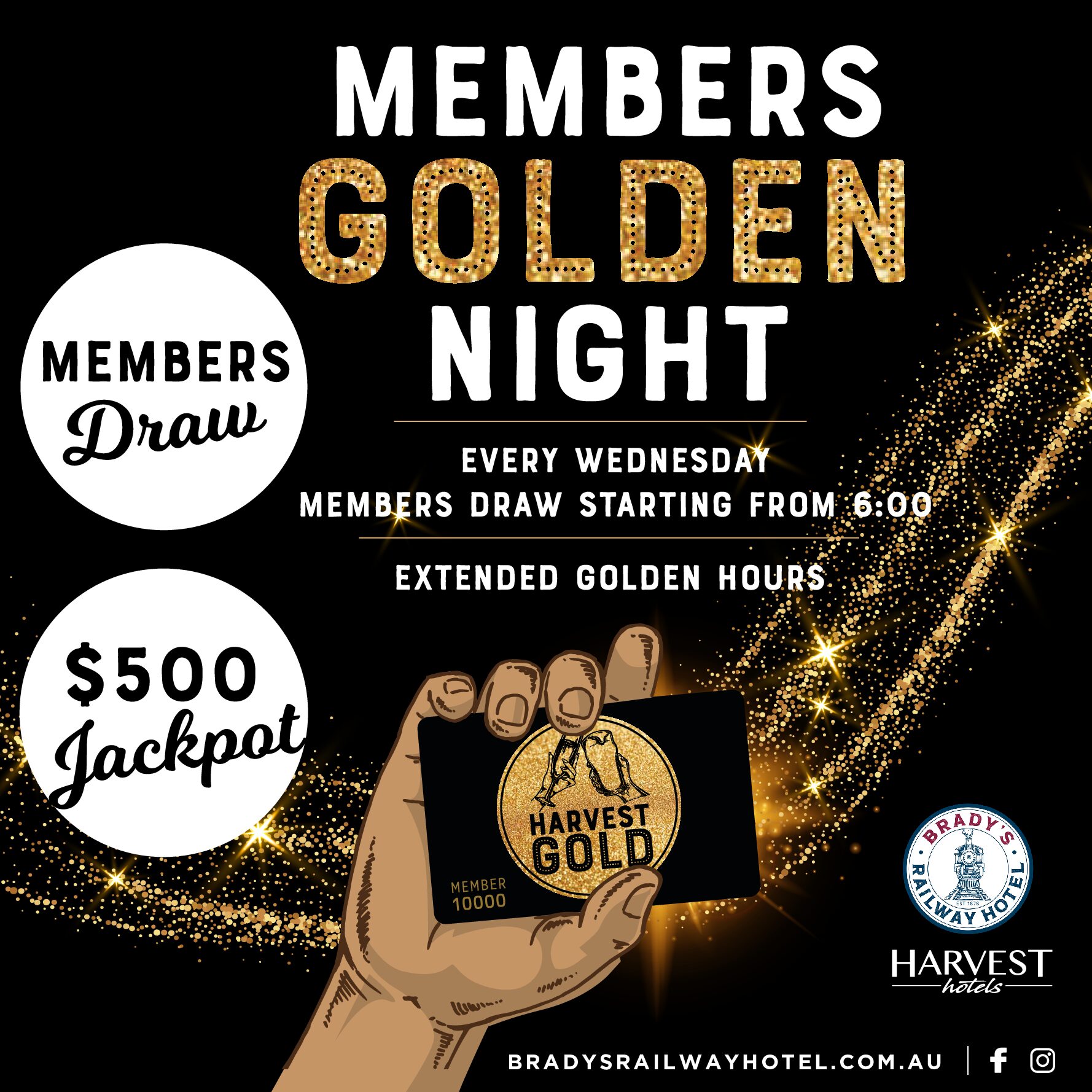 Wednesdays we are looking after our Harvest Gold members. We'll be holding a Members Draw every Wednesday at 6pm, with the jackpot will be increasing weekly by $100! If there's no winner from our first draw, we will do it all again at 7pm.
We will be extending our Golden Hours for the occasion, $6 Beers, wines, & spirits from 4pm-7pm. You've got to be in the venue  to win it!
Join us as The Albury Wodonga Rugby Union Football Club – The Steamers and The Wagga Agricultural College Rugby Union Football Club – The Aggies go head-to-head for the inaugural Harvest Cup!
At Steamers home ground Murray field – Short Street, Albury on Saturday 13th August.
We'll be running busses from Wagga to Albury and back for supports to jump on board and catch the game. Then, follow us back to Brady's Railway Hotel after the match to continue the celebrations.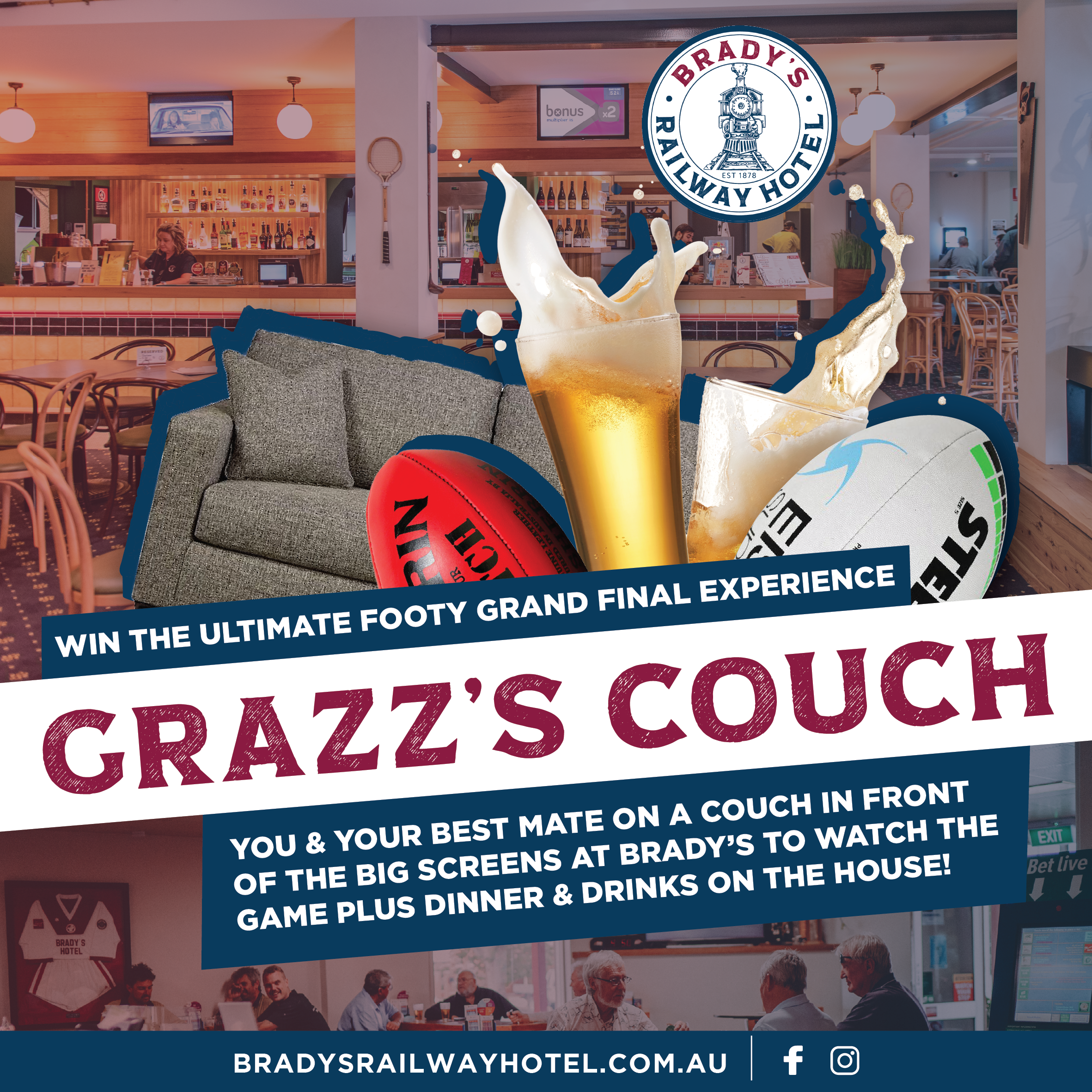 Footy finals are coming in hot, and to celebrate the end of a cracking season we're you a chance to win and the ultimate viewing experience, right here at Brady's… on Grazz's Couch.
~ Picture this ~ You and your best mate, perched in prime position in front of the big screens on the comfy Grazz's couch, being waited on for the whole game, with dinner & drinks on the house!
Click here to find out what you've got to do to win & view T&C'S